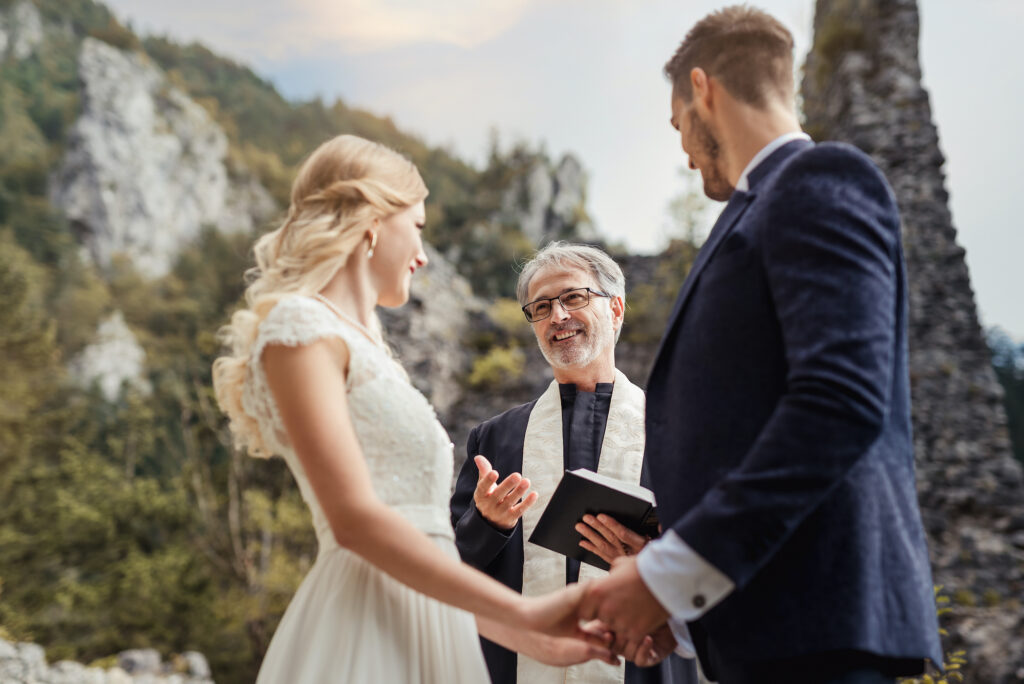 You have been asked to officiate a wedding for a friend or family member. You said yes and are wondering what you got yourself into. You may have friends who have performed marriage by first getting ordained online though you have never had a reason to look into it yourself…until now.
Gaining the authority to officiate weddings really is as easy as getting ordained online. The only tricky part here is finding a reputable organization with which to apply for ordination.
Any website that offers online ordinations will give you the legal authority to solemnize marriage. That right is enshrined in the Religious non-establishment clause of the 1st amendment of the US Constitution.
Get Ordained With American Marriage Ministries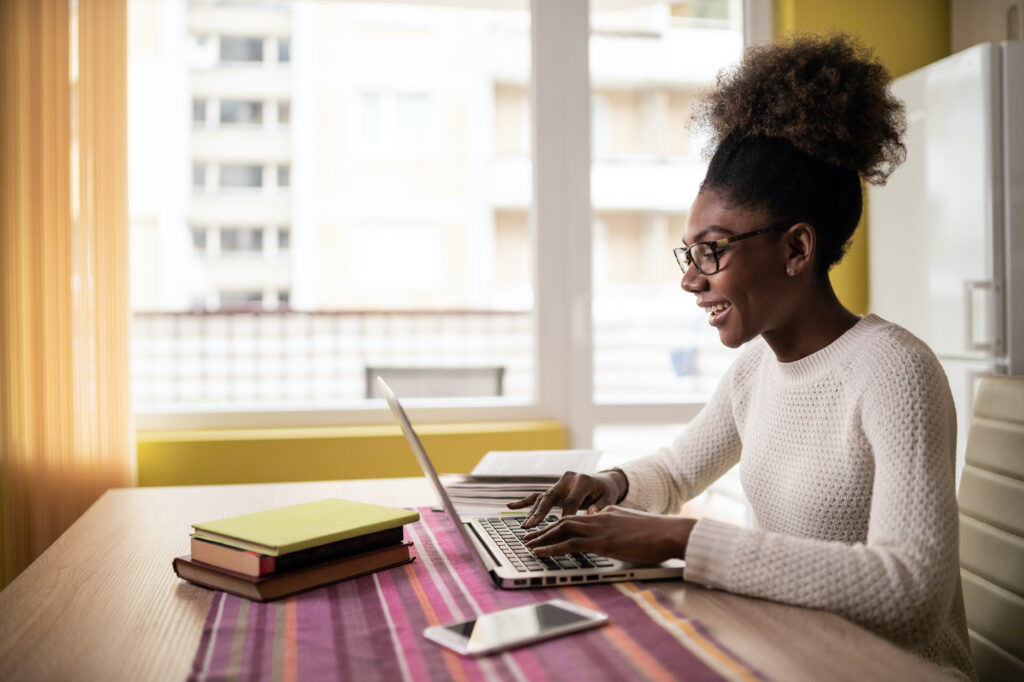 We are obviously biased about this and for good reason. American Marriage Ministries is the only Church offering online ordinations that is Certified by the IRS as a 501c3 Charitable Organization.
AMM was the first online church to really focus on weddings. AMM doesn't just ordain you. They also provide you with all the tools and support you need to confidently officiate wedding ceremonies. You can get ordained anywhere but no other organization is set up to help you beyond ordination.
Ordination to Officiant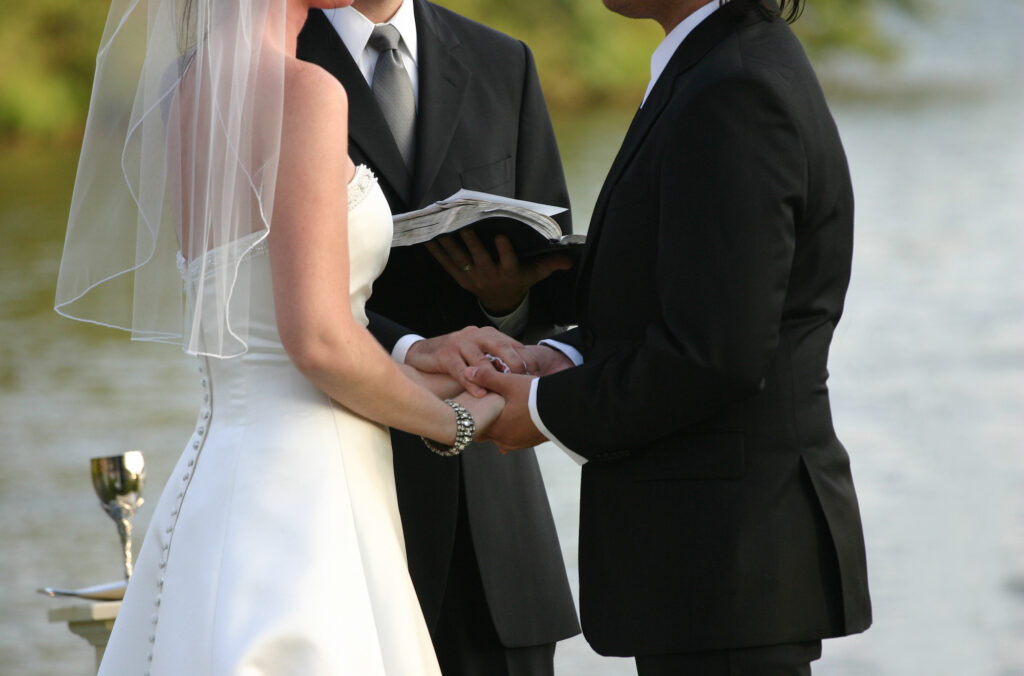 Ultimately the choice of where to get ordained is up to you. There are no shortage of options out there. We hope that you will choose American Marriage Ministries. But if there is something else out there that resonates with your values more than AMM, then that is probably the right choice for you. We just hope that you do your research.
Either way, getting ordained is the easy part. The more challenging part is everything that follows. Once you are an ordained minister, you will need to prepare for officiating the ceremony.
This is where you will be putting in your hours. Depending on what state you will be performing marriage in, how much writing you have done in the past, and how confident you are with public speaking, you have some work ahead of you.
The good news is that none of those hurdles are particularly difficult. People get married every day and there is a wealth of knowledge available to you.
A lot of this expertise has been curated by the good folks at American Marriage Ministries. We will direct you to some of their resources as well as provide some additional information here.
Observe State Officiant Laws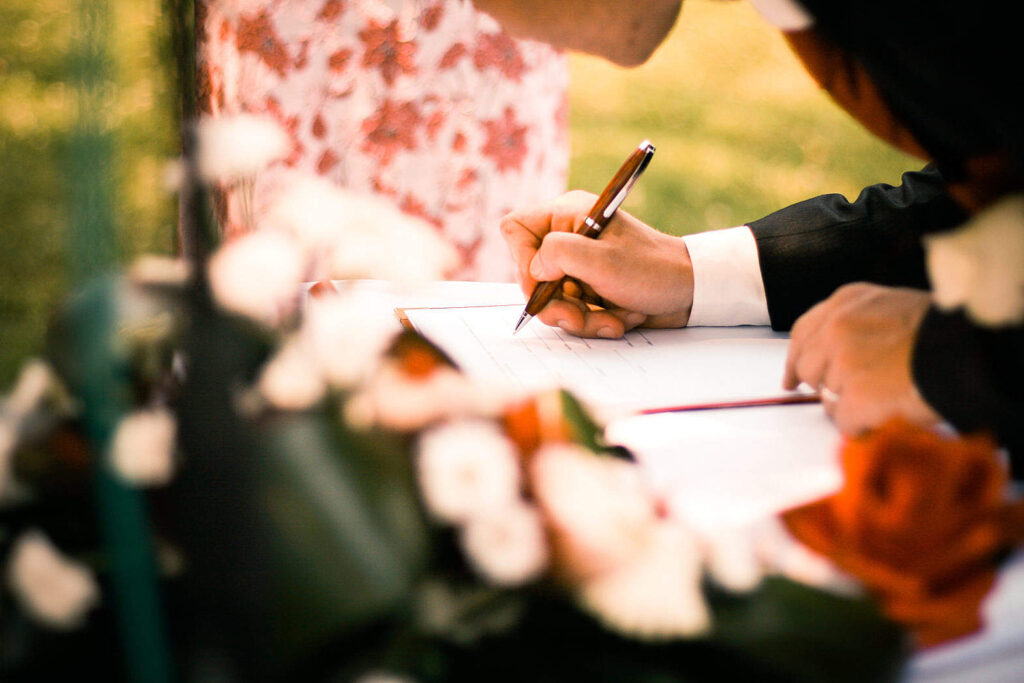 Once you have gotten ordained, your next step should be to find out if the state where you will be officiating the wedding requires you to register with a government office.
Most states do not have any minister registration requirements. For the ones that do, we will explain the exact steps you need to take to successfully register with that State Government.