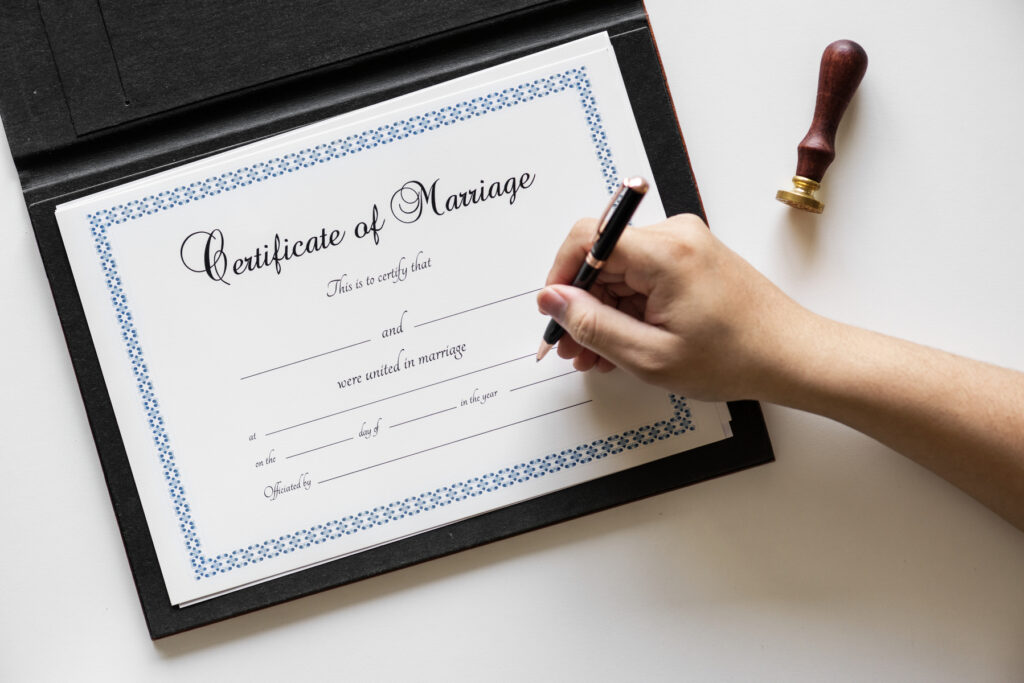 It is your responsibility as the Wedding Officiant to complete the marriage license with the couple and required witnesses. Other than the states that require minister registration, this is your one legal responsibility as the Wedding Officiant.
That being said, this task is as easy as filling out a few forms on a piece of paper and signing your name. It is a serious responsibility but it is not a difficult one to complete.
The American Marriage Ministries website already has a great page that covers everything you could possibly want to know about the marriage license and how to complete it. We are not going to bother reinventing the wheel when they provide all the information you need. Simply follow the link below!
Wedding Officiant Guidelines for Completing Marriage Licenses