Every couple understands that planning the perfect wedding takes a lot of time, effort, and resources. But did you know that even a last minute wedding can be as great? Planning a wedding on short notice can be a wooly experience, but with our tips, you can avoid getting stressed out and have fun preparing yourself for your big day!
Make a checklist.
Having a last minute wedding ceremony requires you to be as organized as you can. The most effective way to do that is by coming up with a checklist that includes some of the most important elements, including the venue, wedding dress, food, drink, decor, flowers, guest list, and photography. If the budget allows, you can also consider your honeymoon!
Take care of the paperwork.
Whether you're having a religious or secular ceremony, you will need the necessary documents to make it official. Having a last minute wedding is no exemption. One of the most important pieces of paper you need to secure is the marriage license. It is a legal document signifying the marriage as a legal union. Depending on the state where you choose to get married, you need to do your homework. Find out the marriage license requirements and secure them. If there's a way to make a reservation to get your marriage license, do so to avoid waiting in line.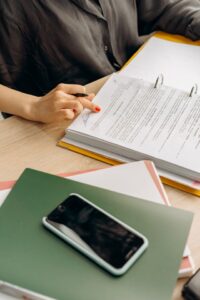 Inform your guests.
Since you are having a last minute wedding, expect to have some of your guests struggling with their schedules. Therefore, it's best to tell them as soon as possible. Delaying it will only result in their not being available for your big day. Whether you plan on telling them personally, via a video call, or by sending invites, be sure to let them know as soon as you have booked your venue.
Consider DIY-ing.
A last minute wedding ceremony could mean finding it hard to book a florist. If that's the case, visit a wholesale florist locally and pick your flowers. To save time, try not to make any formal flower arrangements. Instead, work on a rustic or bohemian type of arrangement, which gives you much freedom and lets you unleash your creative side.
You can also make your wedding invites yourself. Search the internet for downloadable files that can be printed at home and customized. When you personalize invites, you spend only a fraction of the cost while giving you an option to find a design that suits your taste.
Make it about you.
Your wedding day is about you and your partner. Therefore, be yourself. Remember that you won't be able to please everybody. For example, due to time constraints, inviting a lot of people may be pretty challenging, so consider prioritizing the people most important to you and explain the situation to others.
These tips should help you plan your last minute wedding more efficiently. For tips on how to write your wedding script, visit our officiant training pages: https://theamm.org/officiant-training.