If you want to incorporate wisdom, humor, and a sense of intimacy on your big day, you should think about wedding readings. When you choose the right literature, you can set the atmosphere during your ceremony. Whether you want to lighten the mood or establish reverence, readings will get the job done. Need inspiration? Take a look at these seven ideas — you just might find the right one for you!
A Quote from Sleepless in Seattle
"It was a million tiny little things that, when you added them all up, they meant we were supposed to be together … and I knew it. I knew it the very first time I touched her. It was like coming home … only to no home I'd ever known … I was just taking her hand to help her out of a car and I knew. It was like … magic."
Sleepless in Seattle is one of the most iconic romantic movies ever. It contains lines that are perfect wedding reading ideas, like the one above. It summarizes how someone feels when they know they have finally found the right one.
An Excerpt from Captain Corelli's Mandolin
"Love is not breathlessness, it is not excitement, it is not the promulgation of promises of eternal passion. That is just being in love, which any fool can do. Love itself is what is left over when being in love has burned away, and this is both an art and a fortunate accident."
This is poetry in motion. Anyone who means these words has undoubtedly fallen in love and ready to enter the new chapter: getting married. You should include this one in your wedding readings.
My First Love Story (Rumi)
"The minute I heard my first love story I started looking for you, not knowing how blind that was. Lovers don't finally meet somewhere. They've been with each other all along."
Wedding readings don't have to be that long. Sometimes, 30 words or less can mean much — like this one.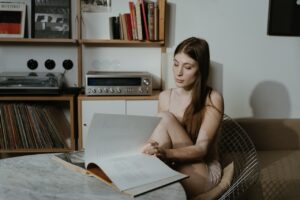 Love Is Friendship Caught Fire (Laura Hendricks)
"Love is friendship caught fire; it is quiet, mutual confidence, sharing and forgiving. It is loyalty through good and bad times."
One of the best wedding reading ideas is this quote from Laura Hendricks. It sums up the selfless love two people share for one another — from conception to devotion. Marriage embodies that ideal. It's not just about the emotions; it's about being committed to being there for the person you love to the end.
An excerpt from Les Miserables (Victor Hugo)
"You can give without loving, but you can never love without giving."
Sometimes, a one-liner like this is enough to describe what love is about — the willingness to offer something to someone. Giving in itself is a nice gesture, but not everyone who gives actually loves.
Winnie the Pooh (A.A. Milne)
"If you live to be a hundred, I want to live to be a hundred minus one day so I never have to live without you."
Now that's being truly, madly, deeply in love, don't you think? The thought of lasting a day without the love of your life drives you crazy.
1 Corinthians 13:4-8
4 "Love is patient and kind; love does not envy or boast; it is not arrogant or rude. 5 It does not insist on its own way; it is not irritable or resentful; 6 it does not rejoice at wrongdoing, but rejoices with the truth. 7 Love bears all things, believes all things, hopes all things, endures all things. 8 Love never ends."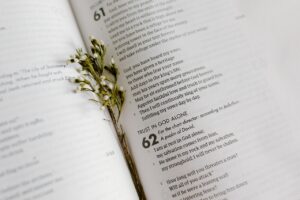 This is one of the most loved and well-known passages in the Bible. Love is the foundation of the teachings of the Apostle Paul. We don't think there is a better description of what love is than this extract from Scripture.
We hope you found this article on wedding readings helpful. If you want to find out more about writing a wedding script, visit this page: https://theamm.org/officiant-training.