When two souls agree to join each other under God's grace, most of them hanker for a natural life with spiritual blessings in it. Everyone desires to have happiness, health, sincerity, and devotion in their lives. Including Bible verses in your wedding ceremony script will help you channel those blessings and transcribe them into the matrimonial act. Predominantly in Christianity, there are uncountable traditions couples love to follow at their weddings that link them with God. Incorporating verses can definitely be a great way to show gratitude.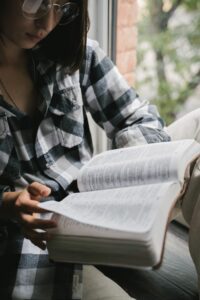 There are many ways you can include bible verses in your script and sprinkle them throughout your big day. Following are some recognizable ideas which you won't ever regret choosing.
1.
Adding verses to introductory prayer
In the introductory prayer, when the celebrant addresses all gathered, you can ask for different bible verses to be added, making your big day more prominent and unforgettable.
2.
Adding it to the Interrogation
Keep God at the center of your day throughout your wedding by adding His sayings in the interrogation. During this time, when you say "I will" or "I do," your officiant can add a short-related verse of the bible. i.e., '…and above all these things put on love, which is the bond of perfectness.' – Colossian 3:14
3.
The Presentation
You can choose your favorite bible verse to be read before the officiant or celebrant says, "who gives this woman to be married to this man? Or instead, it can be included in your wedding ceremony script after the bride's parents agree to the question asked.
4.
During the Vows
You can have someone read a short passage from your wedding ceremony script after the groom's vows. It can add some tremendously meaningful verses such as, 'Above all, keep loving one another earnestly since love covers a multitude of sins.' – 1 Peter 4:8
5.
After the exchange of rings
It is also a great idea to add your favorite bible verses after the exchange of rings. As this is a profoundly meaningful ceremony that stays with you for a lifetime, you must choose a gorgeous verse for it too. For instance, 'I thank my God every time I remember you.' – Philippians 1:3
6.
Allowing time to pray
Allowing guests to pray if it feels comfortable is also a great idea. You can let a moment of silence during the ceremony and welcome your guests to use the time to pray and remember the verses they know.
7.
In the Concluding prayers
During the concluding prayers, when the officiant blesses the kneeling couple and addresses your guests too, you can have them recite your favorite verse of the bible.
Why Should You Add Bible Verses to Your Wedding Ceremony Script?
Incorporating Bible verses will allow you to have a wedding ceremony that is unique, personalized, and spiritual. Through the script, you will be able to express your emotions, love, faith, and care for your soulmate.
There is an incredible amount of bible verses about love that can be encompassed in your wedding ceremony. If you are seeking more information on how to write the script, you can head over to AMM's officiant training pages.