The religious wedding ceremony script is precious as it defines the starting point towards a beautiful lifelong relationship. If you've been confused about how to approach the subject and write it, this blog can help you create an accurate and personalized religious wedding script for your big day.
This script can be divided into a few parts. Some of these parts can be personalized in the way they represent the two of you. That can be achieved by choosing an opening or a reading that speaks to you as a couple or including some of the unity acts, i.e. the sand, wine, unity candle, handfasting ceremony, etc. Here is a sample of the course of events.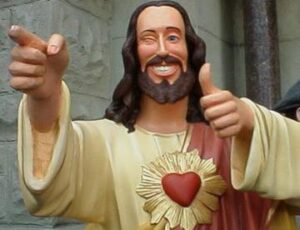 Processional
You can consider this part as a warmup as it doesn't include any vocal wedding script narration. In the processional period, the guests arrive, take seats, and everyone gets ready to be a part of your most precious day.  
Invocation
Next, the officiant welcomes and expresses thankfulness towards the guests by reciting the obliged words. An example:
'Welcome everyone to this wonderful occasion. We are incredibly thankful for your participation in the happiest moments of the bride and groom and appreciate your arrival to convey the best wishes to the couple for their new journey of life.'
Prayer
A religious wedding ceremony script also includes blessings of God bestowed on the couple that is narrated as for example:
'We are highly obliged to the God who created the love between bride and groom and made their hearts warm towards each other. They are going to start a relationship based on love, trust, and respect. May God have mercy upon both and help them grow their love while protecting their relationship! God, please help them trust in every span of life and accept each other as they are. May they get help from one another in every difficult situation and problem. We pray for their healthy, lovely, and strong marriage life. Amen!'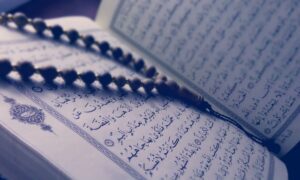 Sand Ceremony (or any other unity ritual)
Sand mixing is a traditional act where an officiant wishes the couple to be combined in a way that no one can separate them. The ceremony goes as, 'These two bottles of sand are representing your separate life that is completely independent, both having individual identities. If you mix them in a vessel, it will mutually make a new identity that symbolizes a strong married couple who can never be divided. Your life will be combined as the grains of this sand, and as they can never be separated, you will never be divided by anyone too. '
Declaration of Intent
Vow exchange is a compulsory and most admired part of a wedding ceremony. The officiant recites some questions that show the intent of the couple to marry. I.e. 'Partner A, will you take partner B as your wedded wife and better half? 'Will you love and cherish her always in your life?' He also asks for the groom to grasp his bride's hand, continuing 'now and forever in every thick and thin of life, and to take care of her in good and bad times and stay with her for as long as there's life'. The same questions are repeated with Partner B according to the wedding script followed by the ring exchange.
Pronouncement
It is the last but the core part of any religious wedding ceremony script. The officiant announces, 'You are a legally married couple according to the American Wedding Ministry now.' He also asks the couple to kiss each other. This is indeed the most romantic way a ceremony can ever end!
Recessional
The end of the matrimonial ceremony.
Visit the AMM's wedding officiant training pages to learn about the religious wedding ceremony script writing more effectively and efficiently.